---
Welcome to
Grange Court
Grange Court, built in 1633, is the last surviving market house known to be built by John Abel, a local master carpenter. Today it is a Community, Heritage and Enterprise Hub, owned by the people of Leominster through the LARC Development Trust. It is a place for people to meet, work, learn and enjoy!

---
Winter Opening Hours: Monday - Friday 10am-4pm
---
Visit our events page for the latest events, activities and exhibitions!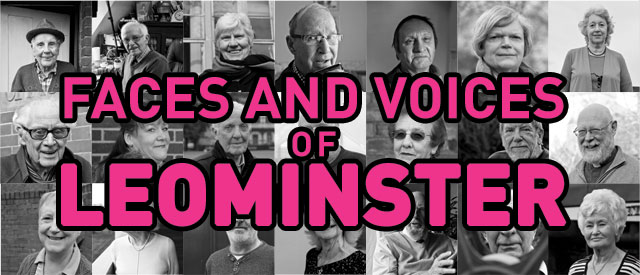 Come along and listen to 'Faces and Voices of Leominster'. You will hear 'tales' and 'stories' about Leominster life told by 21 Leominster people. They were recorded by photographer Christopher Preece during 2016/17. They talk about living and working in Leominster and the surounding area, whilst their portraits are shown in the cafe area. The audio exhibtion is now permanently available at Grange Court, in the Mayor's Parlor ante room. The photographs are shown on a big screen in the Cafe.
---
The 'Best Address' in Leominster! Who wouldn't want an office at Grange Court?
Available for lease are our new and high specification offices. Most are 15 m2 with plenty of room for 3 people. All open out onto a lovely walled garden and are only 2 minutes' walk from Corn Square. With free on-site car parking for employees. Contact us on 01568 737980
---
Volunteers needed!
Do you have some spare time ?
Would you like to be part of a friendly and active volunteer group?
We are looking for volunteers to man our Reception Desk for three or four hours each week. This generally involves welcoming people through the door and ensuring they have an enjoyable visit! If you have an interest in local history or just enjoy meeting people, we'd love to hear from you.
We are also always looking for Volunteers to help maintain the beautiful gardens at Grange Court.
Please contact us on 01568 737980 for more details.
---