May Newsletter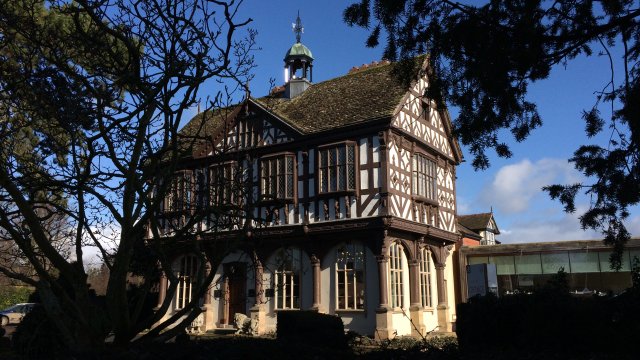 18th May 2017

From Easter, Grange Court will be opening Monday to Saturday inclusive. We have a selection of bats, balls and games that can be taken onto the Grange to enjoy and the café is now selling its delicious range of homemade ice creams.
Also in the café we are showing a DVD of the Queen's visit to Leominster in 1957 – fascinating. If you were in Leominster at that time you will probably catch a glimpse of yourself!
There are two exciting new displays in Grange Court - The Mayor's Parlour focuses on the fine history of female mayors in Leominster; The Victorian Ante-Room gives a fascinating and personal insight into the Neild Family.
Grange Court is delighted to announce that Anne Smithells, The Grangers wonderful volunteer, has won the Sustainability Award in the Community Champion Awards. The awards, which are generously sponsored by Cargill, were organised by Councillor Brian Wilcox, Chairman of Herefordshire Council and are supported by the Hereford Times.​
Anne, using her skills in horticulture and enlisting a team of volunteers, has transformed the Knot Garden and the 1.5 acre walled garden at Grange Court. A large oak sundial also takes pride of place there thanks to Anne's persuasion. Along with another team of volunteers, Anne restored the Millennium Green which includes an orchard of 30 mature and rare apple trees, also working to restore a wildlife section. Anne's drive, sense of purpose and rare ability to bring the community together has earned her the affectionate nickname of the 'Pied-Piper'! For further details of the award see: https://www.herefordshire.gov.uk/info/200139/community/494/volunteering/5
The 27th BRICK workshop will take place on 9th May 2017 in Grange Court. The workshop runs from 10:00 until 16:30 hours. The day will focus on governance, project management as it relates to the project objectives of groups involved in heritage regeneration and using and understanding your Quantity Surveyor. These relevant topics are part of the Prince's Regeneration Trust's efforts to help with ensuring a sustainable future for historic buildings and sites. Grange Court was selected as the venue because it is a wonderful example of a historic building that has been sympathetically regenerated to become a viable community asset.
Attendance is by registration only. Please apply by emailing brickworkshops@princes-regeneration.org. For more information, visit the BRICKwork website.
Fay (Volunteer)