June 2019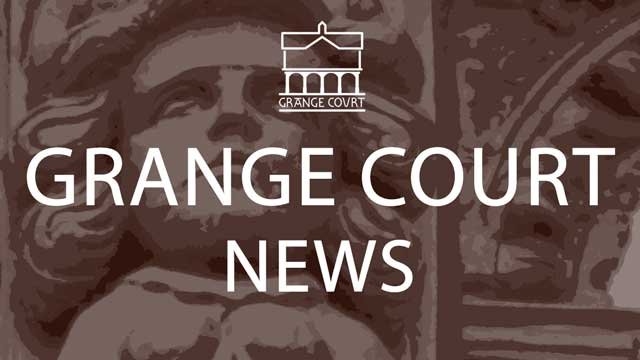 15th May 2019

Grange Court Tours
Would you like to know more about Leominster's number one secular building and why it is a building of national significance? Then join Sue Russell for one of her magical guided tours of Grange Court, a place full of history, mystery and fascination. Sue will be conducting tours once a month on June 20th, July 5th, August 9th and September 6th all commencing at 12 noon. Meet at the reception desk in the Grange Court foyer; there will be a charge of just £2 per person.
---
Knit and Natter

If you are a keen knitter or interested in learning, then join our Knit and Natter group who meet on the 2nd and 4th Wednesdays of each month from 10 a.m. to noon. Bring your own projects or start something new with the help and support of this friendly group.
---
Leominster Festival

We are delighted that the About Face Theatre Company will be performing at Grange Court as part of the Leominster Festival. Look out for their performance on June 8th, hopefully in the walled garden, but, should the British summer send showers, upstairs in the John Abel room.
---
Books
There are two events planned at Grange Court by Rossiter Books: Friday 31st May: Alison Weir: ' Anna of Kleve - Queen of Secrets' The fourth novel in her series Six Tudor Queens Saturday 13th July Deborah Moggach who will talk about her new book 'The Carer'. Both events 7 p.m.
---
Rooms for hire at Grange Court
Are you planning an event for family and friends, or need a comfortable, well-equipped venue for a meeting or training session or wedding ceremony? Grange Court could be just the place for you. Call in to look at the rooms we have available to hire, or contact us by email or telephone for further details. We look forward to welcoming you.
---